Everland Marine Engineering Service Co. Ltd.
Ship Repairs and Safety Services :-
As the leading technical service provider, ship-maintenance and technical supplier, we deliver these on time at competitive prices by use of appropriate technology, extensive supply chain (offering the best quality against the best price) and committed employees.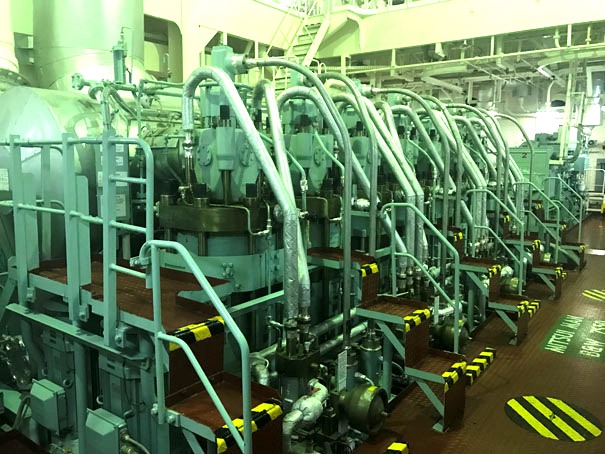 We perform any size repair job, regardless of the complexity of the matter, from routine maintenance and usual ship repair supply to major repair and overhauls. Within this framework we are experienced and qualified for all kinds of ship construction service on-board and ashore.


Ship Repairs
- Ship Repair on Board & Ashore
- Overhauling and maintenance of machineries
- Repair and maintenance of hydraulic system/machinery.
- Repair and maintenance of automation and pneumatic system.
Electrical Repairs:
- Overhauling of all types of motors
- Annual maintenance of motors and electrical system on board including maintaining PMS.
- Winding of motors
- Repair and maintenance of all types of electrical system
- Repair and maintenance of Fire alarm / monitoring system.



Hydraulic Repairs:
- Overhauling and repair of hydraulic control system.

- Maintenance and repair of hydraulic windlass / crane / mooring.








Spares
- Supply of various electrical components
- Supply of new electrical motors
- Supply of grab cables
- Supply of Crane Rope wire.
Servicing and Maintainance
Our Certified Engineers and Technicians will see that works fulfill our clients' stringent requirements. To ensure that our works are beyond accepted standards.

Services : -
Repair, Overhauling & Technical Maintenance of all type of M/E & Auxiliary Engines.
A/C & Refrigerating Plant's repair & overhaul.
Boiler repairs.
Repair of Electric equipments and machinery.
Rewinding for Electric motors.
Hydraulic & Elect. Crane Repair.
Repair and Maintenance of Yachts.
Drinking Water, Soil Water, Boiler Water Testing.
Repair and Maintenance of Yachts